Unchained X-Series
---
Discover a new world where you are in
control of your data and privacy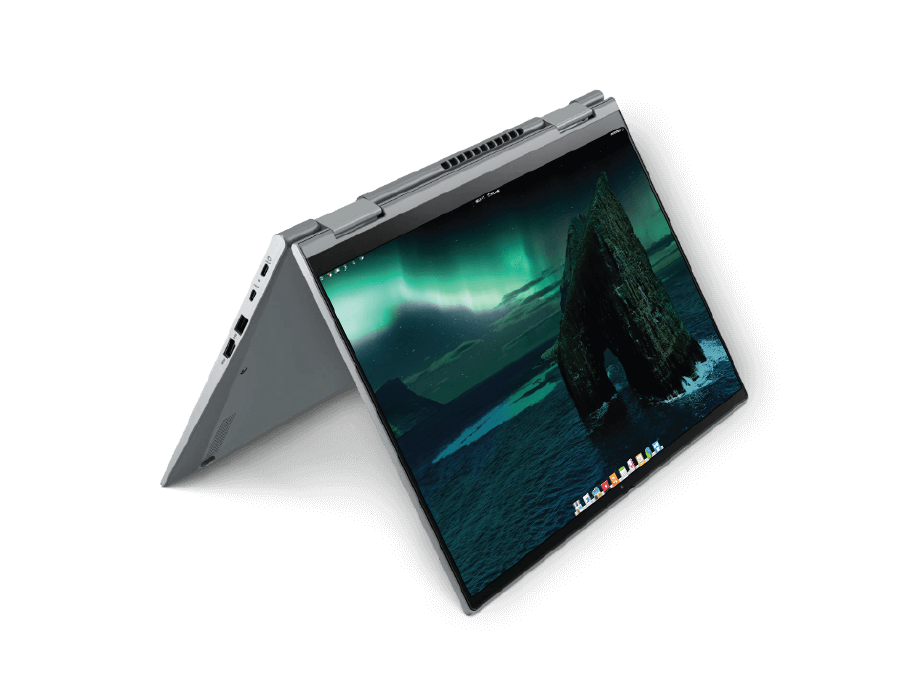 Unchained Pro-Series

Laptop: Lenovo ThinkPad X1 Yoga Gen 7
Processor: Intel Core i7-1255U
RAM: 16GB LPDDR5-5200
Storage: 512GB SSD M.2 2280 PCiex4 NVMe Opal2
Display: 14" FHD (1920x1200) Multi-Touch
Graphics: Intel Iris Xe
Webcam: IR Cam w/ Privacy Shutter
Warranty: 3 Years On-site Limited Warranty
Durability: Mil-SPEC Military Test Passed
Brand New Laptop
Starting at $2999 USD
We provide our service through applications only so that we can make sure our clients receive exactly what they need.
Optional Privacy Plus Upgrade: $499 USD
Access to Private Self-Support Website (Articles, Videos, Screenshots)
Access to Private Community (Updates, Tips)
All our recommended apps pre-installed
Priority Support
12 Months Support (Extendable)
1 Year Mullvad VPN Subscription
---
Opt-out of Big Tech Surveillance in 3 Easy Steps
---
We are not here just to ride the hype, we have been around for more than 3 years and have been teaching people about privacy for over 10 years.
We have successfully assisted clients all over the world (including USA, Canada, Germany, Spain, Belgium, Norway, Australia, Mexico, Thailand, Cambodia, Colombia, Paraguay, and many more…).
Choose your Device and Apply

The application form allows us to review your needs and determine the best way to assist you with the migration process.

We aim to get back to you within 48 hours.

Confirmation

Once your details have been reviewed one of our highly experienced team members will reach out to you via the contact method provided in your application form (Email, Signal, Telegram, etc).

Once you are ready we will send you a payment request to finalize your order.

Alternatively, we can answer any questions or address any concerns you may have or organize a call to chat about your specific needs.

Shipping

Once your order has been finalized and shipped, we will send you a tracking number.
The Benefits of
The Privacy Laptops
---
Backed by the powerful Linux Mint OS which features:
No Apple, Google, and Microsoft apps and services by default.
It's your computer, your rules. This is a key principle at Linux Mint. They don't collect data. You're the boss.
& much more.
---
All our privacy laptops when purchased with the Privacy Plus Package come with the latest security and privacy apps that are unparalleled when compared to standard laptops.
Standard Phones
Bloated with pre-installed proprietary software (Cortana, Microsoft, Google, Apple).
The laptop OS and applications monitor your traffic, online behaviour, and usage (proprietary software).
Weak control over permissions and what applications can access.
Poor security and privacy features, pre-installed with spyware (Chrome, Microsoft Services, Apple services).
Does not protect your ability to express ideas and share information.
Privacy Plus
An open-source and secure operating system recognized for its high standards (Linux).
Protected against public WiFi and other networks with the use of a VPN.
Your laptop, your choice. Customize your laptop as you wish without restrictions.
Pre-loaded with the best open-source apps to enhance privacy and security (Privacy Plus).
Built to protect freedom of speech and access to information.
---
Reviews
---
Join thousands of digital ninjas from all over the world who have opted out of big tech data collection and taken control of their privacy.
First of all, let's talk Customer Service.I am nearly 70 y/o and rate UI's CS as one of the finest experiences in my entire life. Patient answers, clear communication, and superb documentation made selecting a phone and getting it seamlessly integrated with my mobile provider sooo much easier than I anticipated. The phone itself, a Pixel 6?

I am still on the learning curve to optimize my use of it. (Not surprising, I was using a Blackberry for years). But it feels good in my hand and the everyday applications serve me well. Good battery life and the digital keypad has been rather easy to get used to after my Blackberry.

Dr BOC
Blackberry to Pixel
As a relative newcomer to the privacy tech space last year, UI were patient, thorough and professional in answering my questions and outlining technicalities. They kept me up to date throughout the order process and have continued to provide clear, friendly support post-sale.

My Lenovo laptop works brilliantly, and I'll never go back to mainstream tech. Highly recommended!

Neil
Windows to Linux Mint (Laptop)
Unchained Innovations is a highly knowledgeable team of professionals. Their phones and laptops come fully setup and ready to go with all the privacy features one could ask for. Not only that, all their products are brand new. Their customer support is superb and are able to answer all questions to assist in the purchase and after sales service. I know this as i am a totally satisfied customer and supporter. Highly recommended.

Wake Up and Unplug
Windows to Linux Mint (Laptop)
I got one of their Pixel 6 pro phones and am super happy with it. The phone comes fully setup with all the privacy installed. As long as you stick with privacy apps and FOSS, your good to go. I also really like their case and screen protectors. Great Stuff!

Frequently Asked Questions
---
Got a question? We've got answers. If you have some other questions please use the contact page.