Unchained Privacy Course
---
Discover a new world where you are in
control of your data and privacy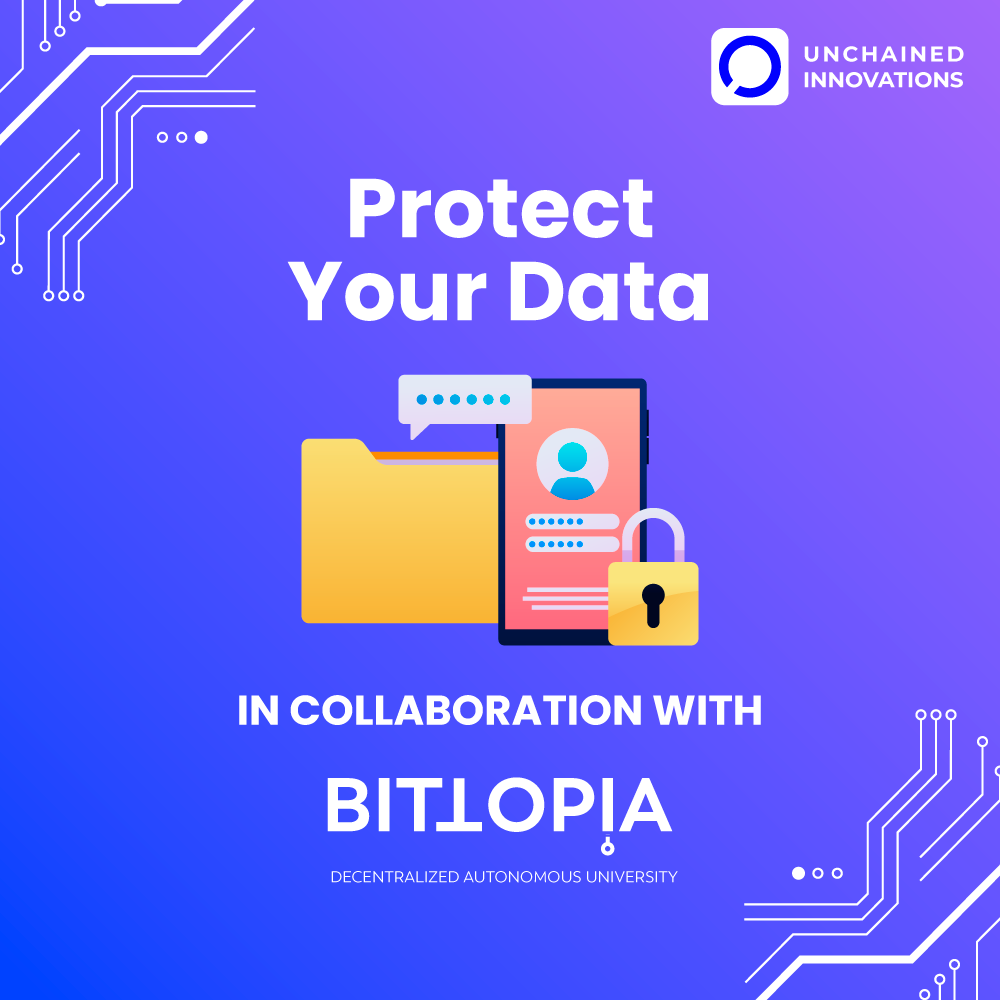 Re-Claim Your Digital Privacy & Freedom
In collaboration with Bittopia University.
Empower yourself and learn how to protect your personal data in a connected world. One of the most important skills to master, unlock your inner ninja and enhance your security and knowledge, learn how you can control your own data and freedom.
Starting at $899 USD
---
Your Digital Footprint Is Bigger Than You Realize
Privacy is not an option & it shouldn't be the price
we accept for just getting on the internet
---
Being able to make decisions privately without being scrutinized – and controlling how and to what extent that private information is communicated to others – is at the very core of personhood and individuality.
Data is the world's most valuable resource, it's the lifeblood of every business, and when it comes to your personal data, it's essential to treat it like the valuable asset it is.
If we are going to build a brighter future for data sharing and collaboration, we need a foundation of security and privacy that fundamentally respects and protects our data.
Many people ask themselves
How can we get away from big tech?
How do I stop contributing to data collection?
How do I re-claim my digital privacy and security?
How do I use technology without losing my sovereignty?.
And more often we are being asked, what is digital privacy and how do I apply and enhance it in my everyday life?
Privacy allows for norms, ethics, and laws to be freely discussed, tested, challenged, and evaluated.
Democracy, therefore, cannot flourish and develop, nor indeed exist, without privacy.
— Mullvad
For those who are ready to answer the call...
Learn how to re-claim your digital privacy and freedom.
---
In this course
you will learn:
The course will go through the following topics, so you can apply these methods and decentralized apps to protect your data and gain your freedom back.
---
Using a password manager to securely create and manage account
Moving away from Gmail and looking into alternative solutions
Exploring friendly alternatives for messaging apps
Protecting your right to free speech and expression
Limiting data collection
Replacing iCloud, Dropbox, and Google with privacy-respecting solutions
Why not all VPNs are the same and how to select a good service
What are De-Googled phones and how do they work
Going beyond Windows and macOS laptops
and much more!
---